EXECUTIVE & LEADERSHIP COACHING
WELCOME > COACHING SERVICES > EXECUTIVE & LEADERSHIP COACHING: CLARITY, CONFIDENCE & SUCCESS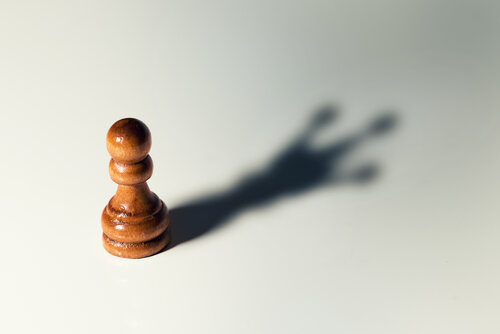 "Lead with confidence and inspire confidence in others"
How can Executive and Leadership coaching help you? 
Being a Leader, CEO, Director, Manager or role model can be immensely fulfilling and rewarding, yet it can also be exceedingly lonely, stressful, pressurised and tough at times. I often refer to it as the double-edged sword of leadership! 
Companies, teams and colleagues often turn to you for inspiration, example, vision guidance and direction. However, who do you turn to?
The truth is that whilst many people expect you to be super confident and to have all the answers, it's also exceedingly difficult to confidently and clearly navigate and lead through change, challenges, scrutiny and judgement, turbulence, upheaval, difficulties and the responsibility may even stop and start with you. 
See how my Top Executive Coaching London will provide you with the tools to thrive.
Whether you're a leader in your current role, or you have recently accepted a new promotion into a leadership role, it can in many ways, be a very exciting opportunity for vision, growth and change as well as a reflection of your hard work and dedication. Yet at the same time, and often behind closed doors, it can feel daunting, and you may find that the role in itself can trigger low confidence, lack of clarity and direction and competency anxieties. 
This is why I support individuals like you with my Top Executive Coaching London based service. 
If you experience any of the issues below, then this Executive and Leadership Coaching package could fit you like a glove!
Are you managing a new career promotion or transition?

Would you like to apply for a career promotion but lack the confidence or clarity and direction?

Are you experiencing changes, challenges and transitions within your personal or professional and team relationships?

Do you compare yourself to others or do you find that others are envious or in competition with you?

Are you experiencing stress, time constraints and the pressures of meeting expectations and responsibilities?

Do you experience self-doubt, imposter syndrome and low confidence?

Are you unsure of your leadership identity or how to establish it?

Do you worry about your leadership competency or leadership experience?

Are you experiencing leadership loneliness or isolation?

Are you having to adapt to a new role and its new requirements?

Are you navigating changing team dynamics or organsiation / company dynamics?

Do you worry about being assertive or establishing healthy boundaries?

Do you experience perfectionism, procrastination, people-pleasing, burn-out, overwhelm, fatigue, anxiety and stress?

Do you need to decide and communicate difficult and sometimes unpopular decisions?

Are you juggling multiple responsibilities and lack a healthy work/life balance?

Are you confident in your career but lack personal confidence or clarity and direction when it comes to your personal life, wellbeing and relationships?

Do you find your leadership role impacts your personal wellbeing, personal life or relationships?

Does your personal life impact your professional life?

Do you experience difficult professional or personal relationships?

Are you able to effectively handle both positive glowing feedback but also bounce back from negative feedback, scrutiny, judgment, rejection, failure, cyber-bullying and setbacks?

Are you planning for your retirement and are not sure who you are away from your career?
Are you saying 'yes' to any of the above? Then let's connect over a call to find out how as a Leadership and Executive Coach in London, I can help you to find clarity, confidence and success as a leader.
HERE ARE SOME EXAMPLES OF HOW THIS EXECUTIVE AND LEADERSHIP COACHING PACKAGE COULD SUPPORT YOU:
Find, establish and communicate your leadership vision, values and direction
Establish and work towards achieving your vision, clarity, values, direction, and clear goals
Lead with clarity, direction, effectiveness and confidence
Inspire and confidently lead others
Improve your personal or professional confidence and relationships
Improve your communication skills
Effectively navigate personal or professional changes, career transitions, professional challenges, tension and conflict, difficult situations and decisions 
Develop and embrace your leadership confidence, identity and management style! 
Establish and communicate your boundaries with clarity, assertiveness and confidence
Develop an open mindset and perspective
Create and establish a healthy life/work balance which works for you!  
Manage career changes, promotion transitions, relationship changes, self-care and lifestyle changes
Encourage, motivate, communicate and manage your teams effectively
Effectively manage your time and energy
Improve your presentation, public speaking or communication skills
Acknowledge and explore who you are away from the spotlight
Trust your instincts and establish who your trusted tribe is!
Feel empowered to take back control when you feel exposed, judged, rejected or scrutinised 
Take positive action. Supercharge and change your career, life and lifestyle. 
Create the space, time, freedom and energy to enjoy your life and career more!
Manage procrastination, perfectionism, people-pleasing, burn-out, stress, anxiety and overwhelm 
Start really believing in yourself and owning your success
Begin to overcome leadership loneliness and isolation
Invest in yourself, your personal and professional happiness, wellbeing and self-care
TIME FRAME: 12 Sessions / 6 Months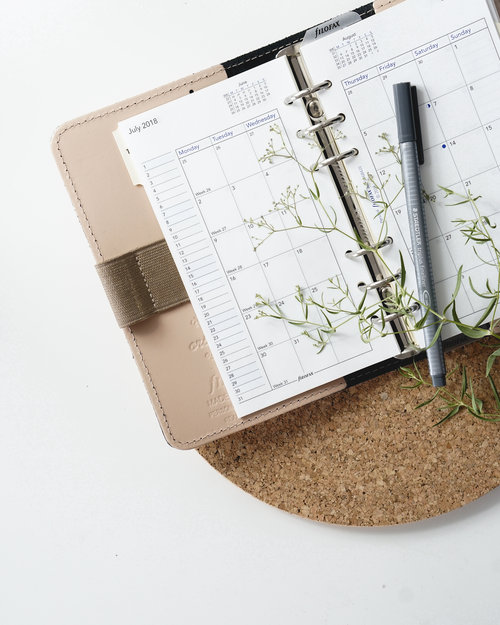 THIS COACHING PACKAGE INCLUDES:
An optional 15-minute Coaching Discovery Call to understand what you're experiencing and how coaching could support you to feel empowered again
A coaching welcome pack including a questionnaire
A coaching questionnaire to support you to start thinking about your goals, challenges, achievements and what you would like to explore within the coaching journey
12 face-to-face or online fortnightly sessions across 6 months
An optional and co-created coaching power plan tailored to help you plan for your short-term and long-term goals, actions and needs
Alternatively, you may like to take a more natural approach with what you bring to the sessions
An optional review halfway through the package
Optional once a week email check-in
Two optional SOS 15-minute calls to be organised at a pre-arranged time
Coaching questions or tools to support you to consider situations and options
Motivation, insight, coaching support and a tailored and bespoke approach focusing on your needs!
Short coaching summaries will be written and provided by the coach for the client after each session to compliment and support your own notes